Paper bags made of decorative papers
Paper bags made of decorative papers are synonymous with class and elegance. The paper itself, with its interesting texture and color, gives the bag a unique character. We create decorative bags according to individual designs – from simple graphics and company logos to full-surface photographs. Made from decorative papers, these paper bags for gifts or hand-decorated kraft bags are not only stylish and eye-catching but also environmentally friendly and fully recyclable, making them popular carriers for both corporate content and individual expressions of gratitude at family events and celebrations. Paper bags made of decorative papers are also commonly used in various marketing and promotional activities as gift bags for customers or as a type of shopping bag.
Colorful advertising paper bags
We offer a wide range of original, interesting, and unconventional monochromatic decorative papers that can be freely customized with prints, matching the structure and texture of the desired design. We collaborate with renowned paper suppliers such as Papyrus, Europapier, Zing, Panta, and Antalis.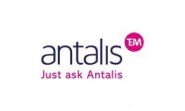 Thanks to the possibility of fully individualizing the ordered bags, including enhancements such as lamination, the bags we produce will be one-of-a-kind. Decorative bags are best suited for papers with weights ranging from 120 to 300 g/m2.
Advertising paper bags produced by us feature the highest quality prints, durability, and vibrant colors. Elegant and colorful paper bags are made from various decorative papers, including mass-dyed, textured, pearlescent, and coated papers. The use of such papers provides a much wider range of decoration possibilities compared to classic printed advertising bags. Bags made of decorative papers are primarily excellent additions to advertising and brand promotion campaigns. They are frequently utilized by upscale boutiques, clinics, and beauty salons.
Orders, lead time and shipping
We process orders for advertising bags available in the warehouse within 3 working days. Individual orders requiring preparation and printing, as well as large-volume orders are carried out within a minimum of 5 working days. In the case of non-standard orders, the delivery time and form of shipment are agreed individually.
The delivery time for bags from the Table of available dies is determined by a Mer Plus representative.
Place your order
We carry out orders from all over Poland. Look for a suitable representative in your region or call the office. Our experienced sales team helps with choosing the right size of the bag, sets prices, delivery time and payment method. We encourage you to take advantage of our entire offer and contact us by e-mail or telephone. If you have any questions or doubts, we are at your disposal.
Maciej Janus
+48 796 111 350
m.janus@merplus.pl
Advertising bags, with a logo, with your company CAŁA POLSKA printed on it