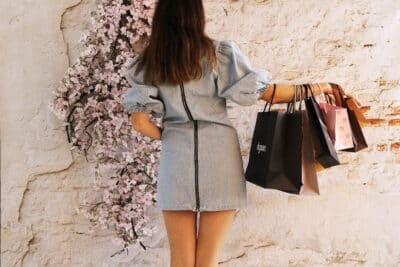 Manufacturer of advertising bags
As a manufacturer of advertising bags, we have been operating in the production industry since 1993. Our company's offer includes, above all, advertising bags, varied in terms of color, size and material from which they were made. The bags are very durable, functional, aesthetic and created with ecology and easy recycling in mind. They are a response to the growing market demand for simple, ecological but effective media of marketing messages.
We make exclusive advertising bags that are tailored to the actual needs and expectations of our customers. We produce bags for enterprises, organizations and individual clients from Poland, Germany, France, Great Britain, Belgium, the Netherlands, Austria, Slovenia, Switzerland, the Czech Republic, Lithuania, Latvia and Malta. Over the years of our activity, we have completed orders for the most famous global brands, such as Ikea, Carrefour, Mann, Samsung, Makro, Huawei, Gilette, Loreal, Bacardi, Martini, Dewars, Deveron, Gaultier and Emirates Airlines. We personalize each product according to the guidelines sent and agree on every detail, thanks to which we contribute to the continuous growth and increase of our clients' profits.
Promotional bags – company marketing
Promotional bags with an advertising slogan, logo, offer or photo are an excellent medium for advertising and promoting a given brand, accelerating the process of its visualization and locating the company in the minds of customers. We are constantly expanding our offer and looking for innovative printing and paper finishing techniques to be able to support our customers as effectively as possible.
Many years of experience in the production of advertising bags means that we are able to provide advertising gadgets that will successfully support marketing campaigns. We guarantee the highest quality of materials, reliability and timeliness of performance as well as competitive prices. We encourage you to familiarize yourself with the offer of Mer Plus – the largest manufacturer of advertising bags in Poland. Regular customers appreciate our quick quote, the highest print quality, a wide range of sizes, timeliness, reliability, friendly service and fast delivery.
Production of untypical paper bags
Accepting orders for the implementation of advertising bags in unusual sizes is a challenge for us, which we are happy to face. We make products both in non-standard dimensions and using unusual materials. Thanks to this, we are able to meet even the most unusual ideas in terms of the appearance or color of the bags. Laminated bags, which can be freely adapted to marketing needs, are particularly popular. We offer interesting textures and weights of papers that are suitable for any formation, distinguishing the company from others, even those sophisticated projects. The elegance and simplicity of such solutions is often a great asset in the fight for a marketing and competitive advantage. Such handbags become exclusive and unique, long remembered by customers. Sometimes it is enough to emboss a small company logo to get a very good effect.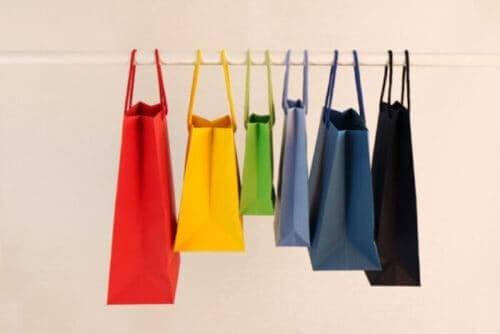 One-color advertising bags without printing
We offer one-color bags, made of colored paper in the weight of 120-160 g/m2. We have 19 sizes of bags available in 24 colors, including: red, burgundy, navy blue, blue, sky blue, green, white, gray, dark gray, yellow, orange, light and dark brown, pink, violet, mint, gold, silver. We also produce pastel paper bags – 5 main colors: yellow, orange, blue, green, pink. However, it is not a problem for us to produce bags in any other color and size.
We encourage you to contact us and familiarize yourself with the details of the offer. We will help you choose the right size of bags, prepare a project, set prices and shipping methods. The delivery time for bags available in stock is up to 3 working days, in other cases, the time of production and printing should be taken into account. Each order is handled with the highest standards.